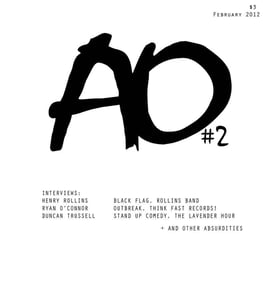 $

3.50
Interviews with:
Henry Rollins : Black Flag, Rollins Band, Rollins Show
Duncan Trussell: The Lavender Hour, Joe Rogan Experience
Ryan O'Connor: Outbreak, Think Fast! Records
Music Reviews written by Ryan Lowell.
First run of zines will be mailed out on April 2nd. The zine is 18 pages, black and white, and filled with nice graphics and artwork.
International buyers should contact me prior to ordering to discuss shipping rates.